Hannah Hauer LMT
Hi. My name is Hannah Hauer and I am a Licensed Massage Therapist. I have been practicing massage therapy since September of 2007, and absolutely love what I do. My goal with each new client, is to get straight to the point of whatever pain or discomfort that they may be experiencing. I do not provide traditional Swedish full body massage, but rather a combination of deep tissue and trigger point techniques, usually isolated to the specific problem areas of my clients. This technique allows me not only to provide pain relief for my clients, but also relaxation due to the elimination of the pain and tightness. I also provide cupping for those clients who need a more gentle approach, and in some cases where Myofascial Release is a priority. Sometimes I am able to help clients completely recover from an accident or acute trauma, helping them to the point where they no longer need massage and are feeling great. The majority of my clients have been with me for several years and continue to return for maintenance and in order to manage chronic pain from past traumas or repetitive motion injuries, etc. I provide care for clients ranging from high school athletes to active retirees, and work with injuries that result from car accidents, office work, or even the golf course. I look forward to discovering and meeting the needs of all my new clients, and helping them begin their journey to a happier, healthier, pain free life.
---
---
Qualifications
Passed Ohio State Medical Boards with Distinction June 2007
Graduated American Institute of Alternative Medicing with Honors May 2007
Graduated OSU with Honors December 2004
937.243.4268
1196 Neil Ave.
Columbus, OH
43201
Powered by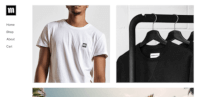 Create your own unique website with customizable templates.