Touch Point Massage
Working with Clients Experiencing Acute and Chronic Pain
Welcome to Touch Point Massage with Hannah Hauer, LMT
Here at Touch Point Massage, I practice only Therapeutic Massage, in order to provide the best pain relief for my clients. While there is definitely value in relaxation, I find that it is more important to bring about relaxation by relieving the muscles of tightness and pain, rather than through a full body Swedish Massage.
​Please take time to explore the website to learn more about how therapeutic massage could bring you the relief you've been looking for. If you find yourself with unanswered questions, feel free to call me for a consultation.
---
---
Schedule Now if You Need Relief from
Acute Sports Injury
Auto Accident(s)
Repetitive Motion Injury Due to Sports or Job
Pain from Long Hours at a Computer
Pain Associated with Weight
Tightness & Pain from Working Out
General Tension & Stress

Old Fracture Pain
Scar Tissue Pain
Pain or Injury from Playing a Musical Instrument
Pain from Performing Specific Motion or Holding Specific Position for Long Hours
Fibromyalgia Pain
Aches and Pains due to Pregnancy
---
Hannah Specializes in WORKING WITH PATIENTS NEEDING PAIN RELIEF
Working with Hannah is a good fit for you if you:
Have Tried Other Therapies With No Relief

Ready To Work With a Massage Therapist Who Specializes In Pain Relief

Wanting Specific To-The-Point Massage Treatments

Looking for a Therapist with Years of Experience Working with Different Ages

​

and Types Of People
---
937.243.4268
1196 Neil Ave.
Columbus, OH
43201
Powered by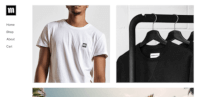 Create your own unique website with customizable templates.